UiPath

Training in Chennai
Learn UiPath At GREENS TECHNOLOGY – No 1 UiPath Training and in chennai. Call 89399 15577 For More Details. Register today for learning basic UiPath Training in chennai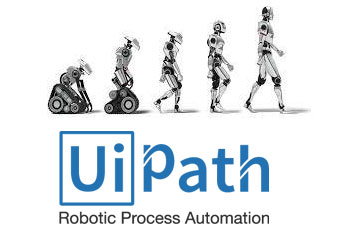 Welcome to UiPath RPA training center in chennai, the India's Best UiPath training platform for RPA aspirants to become certified RPA UiPath professional and take the lead in your field.
Greens Technology's Robotic Process Automation Training in Chennai will make you an expert in UiPath RPA tool. Greens Technology provides UiPath training in Chennai to freshers and Working professionals.
Get Trained at GREENS TECHNOLOGY and become a UiPath Guru!
About UiPath Training Trainer
- Dinesh work as an RPA Consultant & Instructor, He has over 11 years of Implementation experience and recognized expert in as an Architect for Robotic Automation as Principal Consultant
In my career of over 14 years, I have been working in .Net applications, Robotic Automation and Process Automation Software like Automation Anywhere, Work Fusion, UiPath and Blue Prism.
Learn from our team of RPA Experts. Start your first automation project under the supervision of the UiPath training team, join our RPA training to gain in-depth knowledge about UiPath technology and solutions, participate in our Robotic Process Automation Training and get direct support from our pool of experts for queries encountered during training.
Flexible Timings / Weekend classes Available.
Talk to the Trainer @ +91-89399 15577
UiPath Training course syllabus
UiPath Training Path
About the Robotic Process Automation Course
Greens Technologys's RPA training helps you to understand the concepts around Robotic Process Automation using the leading RPA tool named 'UiPath'. Robotic Process Automation is the automation of repetitive and rule based human tasks working with the software applications at the presentation/UI level i.e. no software integrations are needed at middleware, server or database levels. In this course, you will learn about the RPA concepts and will gain in-depth knowledge on UiPath tool using which you will be able to automate real-world processes at the enterprise level such as Insurance Claims Processing, Accounts Payable / Purchase Orders Processing, Invoice Processing, Complaints Management, Customer Feedback Analysis, Employee Onboarding, Compliance Reporting, and many more.
Training Objectives
After completing this course, you will be able to:
Know about Robotics Process Automations and their working
Assess the key considerations while designing an RPA solution
Work proficiently with the leading RPA tool 'UiPath
Have practical knowledge on designing RPA solutions using UiPath
Perform Image and Text automation
Learn Data Manipulation using variables and arguments
Create automations with applications running in Virtual Environments
Debug and handle exceptions in workflow automations
What will you learn in Robotic Process Automation Training?
Upon completion of Robotics Process Automation using UiPath, learners will acquire both practical and theoretical knowledge as per current IT Industry. From this course, they will leverage the following:
Learn UI Automation concepts
Gain skills in building workflows using UiPath
Learn to use several types of data inside a workflow
Gain expertise in Desktop, Web and Citrix Automation
Develop skills in debugging a workflow
Reusing automation that invokes workflow and templates
Learn how to organize a real-world workflow automation project
UiPath Training Course Content
Introduction to UiPath
UiPath Architecture and Operating Model
Prerequisite for UiPath
Introduction to UiPath Studio
Different Workflows, Control flow & Branching
Working with Variables
Data table Activities
Modularity in UiPath
Excel and XML Activities
Word Automation
Database Activities
Recording Window and Web
Advance UI Interaction
Selectors Manipulation
Working with UiPath Explorer
Screen and Data Scrapping
Citrix, Image and Text Automation using Citrix environment
Advance Citrix Automation
PDF Automation
Email and Outlook Automation
Working with User Events
Application Integration
Debugging and Exception Handling
Front and Back office Server Robots
Queue Management
Server Architecture
Server Configuration
Integration with Version Control
Security Guidelines
SAP Automation Introduction Only
Mainframe Automation usin AS400
Development Best Practice
Project Organization
Orchestrator
Understanding PDD, SDD
UiPath Certifications
Best RPA Training in Chennai with in-depth UiPath Exam preparation towards Foundation Diploma & Advanced Certification.
RPA Developer Foundation Diploma
The RPA Developer Foundation Diploma is available free of charge to those who have successfully completed the RPA Developer Foundation Training, through our massive open online courses platform. The Final Test for the beginner-level diploma is comprised of 45 questions, with no time limit. Candidates must score a minimum of 70% to pass the test. The RPA Developer Foundation Diploma acknowledges that the graduate has attained basic knowledge about the UiPath components, features, and technology, is familiar with UiPath methods of automating business processes and is qualified for enrolling in the RPA Developer Advanced Training.
RPA Developer Advanced Certification
The RPA Developer Advanced Certification is available to candidates with strong programming skills, who are expected to fulfill the role of RPA Developer, RPA Service Support or RPA Solution Architect in the future RPA Centre of Excellence. The enrollment in the Certification exam can be done through your company RPA Sponsor. The exam is instructor-led and is organized into 2 parts: the first part consists of an online quiz, with a 70% passing score; the second part is a practical webinar conducted by one of our RPA Experts, where passing score is 70%. Only those candidates who have already passed the online quiz will be eligible for the practical examination. The RPA Developer Advanced Certification attests that the graduate has attained in-depth knowledge about the UiPath components, features, and technology, has successfully automated a real life project based on UiPath best practices and automation principles, and is now qualified to fulfill any of the key technical roles such as RPA Developer, RPA Solution Architect or RPA Service Support within an RPA Center of Excellence. Certification Fee: There is a certification fee applied by the individual user. Please contact our Sales department for the pricing model available for this certification.
share training and course content with friends and students:
UiPath training Chennai
UiPath training in Chennai
UiPath training in Chennai Adyar
UiPath training center Chennai
UiPath realtime course with frnds
UiPath online training best institute
UiPath course greens technologys
best UiPath training in Chennai
UiPath tutorial
UiPath training chennai
You can contact us @ 89399 15577 or fill in the Quick Enquiry form to get detailed information about UiPath Training in Chennai. Join Greens Technology for Best UiPath Training in Chennai.
STUDENTS TESTIMONIALS