Xamarin Training
Are you curious to spare with Mobile App Development? Xamarin Training in Chennai for both freshers and experienced professionals! Explore with Greens Technology, the Best Institute for Xamarin Course in Chennai with flexible Timings. Satisfy you with 100% placements assistants! Our assignment doesn't conclude without the completion of your Xamarin course!
Xamarin Training in Chennai
Xamarin Training in Chennai classes are broken into eight learning tracks so you can focus on one area or learn across many. Stay on top of trends with curriculum that's constantly updated by a dedicated team of mobile experts.
About The Trainer

- Muthu work as an Mobile Apps developer & Instructor, He has over 10+ years of C#, ASP.NET, LINQ, MVC, JQuery, iOS and Android experience working with companies like Infosys, HCL and recognized expert in Mobile Application development using Xamarin, iOS & Android.

Flexible Timings / Weekend classes Available.

Talk to the Trainer @ +91-8939915577


FREE Demo Session: Try one FREE CLASS to see for yourself the quality of training.

Do you want to hone your skills, deepen your knowledge of Xamarin - Then you have come to the right place!
What is Xamarin?
Xamarin is a cross-platform development tool. It solves dilemmas many developers face when developing cross-platform apps: separate coding languages and UI paradigms. With Xamarin, you can use C# for iOS, Android, and Universal Windows apps. And with Xamarin Forms, interface design for all three platforms can be accomplished within its XAML-based framework.

In this Xamarin training course in Chennai, Muthu kumar helps develop a sample app for each of the three platforms using Visual Studio and the IDEs in Xamarin (including Xamarin Studio). He touches on the processes that make Android, iOS, and Windows app development unique. Then he shows how to recreate the three apps as a single cross-platform app, and test and debug the app using Xamarin's powerful emulators. He also covers UI design with Xamarin Forms, the data binding engine that automatically syncs data between views and data sources, and pages, Xamarin's templates for content, navigation, tabbed, carousel, and master pages.

Topics include:
What is Xamarin?
Using Xamarin Forms and Xamarin Studio
Setting up the development environment in Xamarin
Touring the Xamarin IDEs
Creating a new project in Visual Studio
Creating the app UI
Debugging the app on an emulator
Creating a code library for the app
Understanding the elements of a Xamarin cross-platform app
Define UI with markup in Xamarin Forms
Understanding data binding
Exploring pages and the five page types
Xamarin Trainers in our Xamarin Training institute are Globally Experienced, Certified

"The best part of the course is the highly experienced and approachable mentors. They guide you in the right way and help you fulfill your aspirations about pursuing a career in Mobile Application Development using Xamarin."
Xamarin
Build & design a mobile app using Xamarin's cross-platform development software which simplifies mobile application creation.
Xamarin course Overview
Xamarin Mobile Application Development allows learners to design and develop Native Mobile applications across different mobile platforms: Android, iOS and Windows Phone, using C#.

This Xamarin Mobile Application Development course enables developers to write Native-looking UIs using C# and Xamarin Libraries. Xamarin Apps are built using standard, native user interface controls.

The app built on Xamarin not just looks like a native app, but also functions like one - with full features. Xamarin apps have access to the entire spectrum of functionalities available through the underlying device and platform.

training is best suited for mobile application developers having knowledge of C# and Visual Studio, who wish to gain skills in building cross platform apps in Android as well as iOS platforms.


Xamarin training Objective
Understand and implement the Xamarin Forms Development KIT
Utilize Xamarin Studio for developing cross-platform Native Apps for Android and iOS
Understand the Xamarin functionality for designing the User Interface of the app
Creating and managing fragments and specialized fragment classes
Integration of Camera API and location/maps functionality
Deploy and publish apps on the store
Xamarin training Chennai Reviews from Urvashi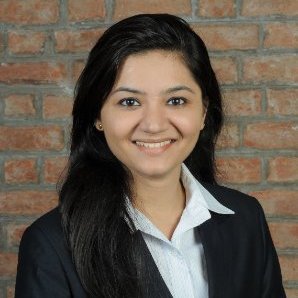 I'm glad to have taken Xamarin Training under Mr. Muthu. When I approached Greens Technology I was a Junior iOS developer, so I could say I know a thing or two about Xamarin at least that was the perception I carried into the class, but as sessions progressed I could see what ever little knowledge I had was completely exhausted in first 4 classes of Mr. Muthu.

He is an IIT grad and expect nothing short of amazing class experience which is very helpful for students, at the end I had participated in online mobile apps development for Xamarin and even won 5th position in those competition. I'm now a successful xamarian with 2+ years of experience.
Best Xamarin training in Chennai Reviews from Chetan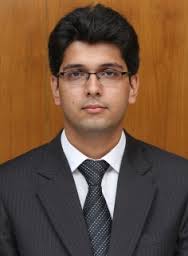 I attended xamarin training at greens technologys OMR. The ambience is apt for studying, a calm environment. Our trainer was Muthu Sir, he was very clear in communicating all the basic concepts for a strong foundation and cleared all doubts patiently. The course was completed within the stipulated time as promised in the beginning. The administrators were friendly and receptive, prompt action for any request/queries. Overall, it was a good experience to get trained there. I recommend Greens Technologies to anyone wanting to study Xamarin course.
Xamarin training Reviews from Anitha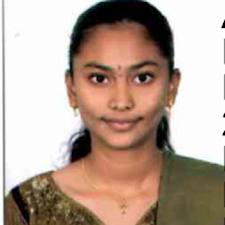 I was looking out for institutions to learn iOS and xamarin, many Institute names came up when I Google. I attended few demo classes from other institutions but when I came to Greens Technologies adyar the faculty understood my situation correctly and advised me what to do exactly to improve my career. Coming to important aspect of Greens Technologies is the flexibility, the staffs are so understanding that they arrange class the time I'm flexible. The another interesting factor is the teaching I had one on one teaching for xamarin it was incredibly useful. I had good time learning xamarin and iOS through Greens Technologies.. Highly recommend those who want to learn new technologies.
Xamarin training in Chennai Reviews
Greens Technology Reviews given by our students already completed the training with us. Please give your feedback as well if you are a student.
Xamarin certifications Training in Chennai
We're now offering two certifications: Xamarin Certified Mobile Professional and Xamarin Certified Mobile Developer.

The Xamarin Certified Mobile Developer badge is for those who already received the Professional badge and completed advanced courses to further demonstrate their Xamarin expertise in cross-platform mobile development in iOS, Android, and Windows.
Xamarin Training in Chennai Benefits
1) Two days free trial - If candidate likes this course, these days are adjusted in his actual schedule.
2) Live Project Exposure of Fortune companies.
3) Training by Subject Matter experts from CMM Level 5 companies from Chennai, Noida, Mumbai, Hyderabad, Bangalore and Pune
4) Running in two major financial cities of India – Chennai and Bangalore
5) Worldwide online training of Xamarin classes at affordable fees.
6) Our basic course worth more than the advanced course of other institutes/freelancers.
7) Free Interview preparations.
8) 100% free assistance for Xamarin certifications.
9) 100 % guarantee in succeeding the certification at affordable fees.
10) Also provide online training to students of foreign countries.
Xamarin Corporate Training in Chennai
Private Bootcamps
You have a team that already understands your company. We'll enhance their skills and transform them into being able to extract actionable insights from your company's data.
Hosted at a location convenient to you
Caters to a large group of employees from the same organization
Inlcudes our popular five-day curriculum
Customized Training
We understand that your business is unique. Customize the curriculum to deepen your team's Xamarin capability, be it a particular domain or a technology that you want to focus on.
Comprehensive needs assessment
Dedicated support for designing a training that meets your needs
Includes industry and company specific datasets and projects
Xamarin Online Training in Chennai
Conducting regularly online- training for US peoples in all time zones (PST,CST,EST,HST,MST) My training is 100% Money Back Guarantee (Tuition fee) for Passing Online Examination with cent percent and ready to go live with production system immediately. If my training does not satisfy you at any point of time, even during the training period, you need not pay the tuition fee.

100% practical training only. It is not a slide show training program / theory class program. At the end of this class, definitely you will refer your colleagues / friends / relatives for my training.
Xamarin Placement Training in Chennai
Since 2011 over 1500 students have been placed in various analytics companies from niche start ups to large multinationals.
Greens Technology help companies to hire certified and trained candidates on data scientce. GT now serve companies on Clinical & Life Sciences, Consulting, Market Analyst, Business Analyst and other background to find rightful talent who successfully fill up the gap for required set of skilled professionals.
Data Scientists - Current Career & Job Openings for Experienced Professional
Job Description
There is requirement for Data Scientists/Machine Learning experts in HCL Technologies to be based in Chennai.

Experience: 5-8 Years

Skillset:

-Python
-ML(Machine Learning)
-Tensorflow
-Neural Networks

Contact Details

Recruiter Name:Ananth
Contact Company:Hcl Technologies Limited
Email Address:srinivasarangana@hcl.com