Internet of Things (IoT) Training in Chennai
Greens Technologies is a leading provider of IoT Training in Chennai. India's Top Rated IoT Training Institute offers realtime practical Internet of Things Training in the field of Embedded Systems, Electronics, Robotics and Software Programming with realtime project, job orientation and certification guidance. Our trainings are 100% job assured.
​ Awarded as the Best IoT Training Center in Chennai - We Guarantee Your IoT Training Success in Chennai


Greens Technology's Internet of Things training in Chennai is provided by Real-Time Expert with in-depth analysis and real-time experience in Rasberry Pi, Adruino, ESP8266, MQTT, CoAP.

Learn Internet of Things, start your journey into Automation Industry. Greens Technology provide IoT training in Chennai that offers real-life case studies to perform hands-on exercises and real-world simulations.

To stay one step ahead in today's competition world, individuals must take IoT (Internet of Things) Training to explore incredible career opportunities.
About The Trainer
- Dinesh work as an IoT Consultant & Instructor, He has over 11 years of Implementation experience and recognized expert in as an Architect for Internet of Things as Principal Consultant
He has prowled the rooftops of Liverpool City Centre embedding Arduino sensors into the city's infrastructure.
Flexible Timings / Weekend classes Available.
Talk to the Trainer @ +91-8939915577
FREE Demo Session: Try one FREE CLASS to see for yourself the quality of training.

Internet of Things (IoT) Training Course Content
IoT for Beginners

IoT from the Ground Up Using Arduino

Powering IoT Using the Raspberry Pi

IoT and the Cloud

Introduction to IoT Analytics

Data Science for IoT

Advanced IoT Analytics
What is Internet of Things?
The Internet of Things is simply "A network of Internet connected objects able to collect and exchange data." It is commonly abbreviated as IoT.

The word "Internet of Things" has two main parts; Internet being the backbone of connectivity, and Things meaning objects / devices .

In a simple way to put it, You have "things" that sense and collect data and send it to the internet. This data can be accessible by other "things" too.

Let me give you a practical example. Lets imagine you have a "Smart air conditioning unit" in your home that is connected to the internet. (This is a "thing" connected to the internet) Now, imagine it's a hot summer day and you have left for home from your work. You would like your home to be cool enough by the time you enter it. So, When you leave from your office, you can remotely switch ON the air conditioning unit of your home using your mobile (another "Thing" connected to the internet). Technically, with internet, you can control your AC system from any part of the world as long as both the AC and your mobile are connected using the "Internet".
Do you want to hone your skills, deepen your knowledge of IoT (Internet of Things) - Then you have come to the right place!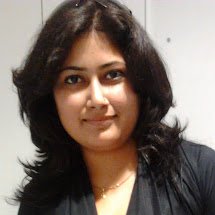 Why IoT Is In Demand?
IoT extends the Internet from most used devices like desktop and portable computers, Smartphone's and tablets to various variants of devices and everyday things that utilize embedded technology to speak and act with the external surroundings, all via the internet.

Learn how you can derive deep business insight from the Internet of Things (IoT) while boosting your skills from Collabera TACT and be future ready.
Who should take this Internet of Things training course?
All the interested candidates can opt this course to enhance their career growth. IOT Training in Chennai has added an advantage to your profile. The complete subject knowledge is provided as per Industry-based standards to acquire In-depth knowledge. We make the candidates Industry-ready to acquire the best job in the MNCs. Course materials are also provided to the students in these training sessions.
Students who want their future growth in Embedded and Robotics Industry
Robotics enthusiasts who wanted to accomplish the task which is impossible
Any graduate student of any year and any branch is eligible to opt this course
College teaching staff as well as faculties
Coordinators
Fresher's and graduates can attend this course
What are the prerequisites for learning?
There are no prerequisites for taking this training course.
share training and course content with friends and students:
Internet of Things - IoT training Chennai
IoT training in Chennai
IoT training in Chennai Chennai Adyar
Internet of Things training center Chennai
IoT realtime course with frnds
IoT online training best institute
IoT course greens technologys
best IoT training in Chennai OMR
Internet of Things training in chennai
iot training chennai
Internet of Things (IoT) training in Chennai Reviews
Greens Technology Reviews given by our students already completed the training with us. Please give your feedback as well if you are a student.
IoT training in Chennai Reviews from our Students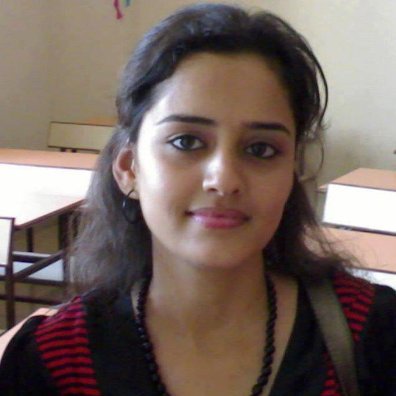 Dinesh j! I am really delighted about the IoT course and i am surprised to see the depth of your knowledge in all aspects of the Internet of Things. I see that many architects with over 15+ yrs experience doesn't have the knowledge that you have. I really enjoyed your sessions, definitely look forward to learn more from you in the future. Thanks again." "
IoT training center in Chennai Reviews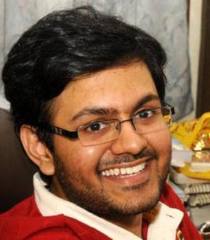 Friends I am from Mechanical Engineering background from Chennai. I planned to Move into Internet of Things. I Came to know about Greens technologies and Dinesh who is working in IoT. They Really helped me to clear the interview. Thanks to Dinesh Sir. Knowledgeable Presenters, Professional Materials, Excellent Support" what else can a person ask for when acquiring a new skill or knowledge to enhance their career. Greens Technology true to its name is the place to gather,garner and garden the knowledge for all around the globe. My Best wishes to Greens Technology team for their upcoming bright future in E-Learning sector.
IoT training institute in Chennai Reviews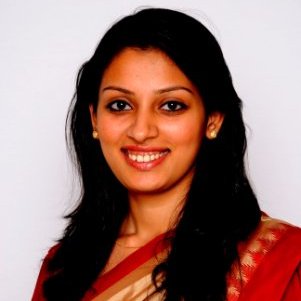 " I am glad to have taken complete Internet of Things course in Greens Technologys. It helped me a lot in understanding various concepts before which I was depending on many other sources. I will recommend this IoT course to beginners as well as experienced developers/ Testers to attend the courses offered by Dinesh @ Greens Technologies Adyar. The course curriculum is meticulously prepared and also followed without any compromise. Thus, the beginners can understand how to begin learning a vast technology without any confusion. In my case, attending this course, helped me firstly how to learn the subject in a different approach (understandings basics level to in depth concepts), instead of rushing through various text books or online sources. Dinesh explains every concept in a very interesting way and it always creates an excitement in learning more about Internet of Things. Moreover the material, notes from training also helps us prepare for interviews, IoT certification, real time projects as well.
Internet of Things (IoT) certifications Training in Chennai
Become a certified IoT professional with thorough understanding of IoT concepts. Post completion of this specialization, you'll gain a solid understanding of how to develop and implement your own IoT solutions and applications.
Internet of Things (IoT) Training in Chennai Benefits
My batch sizes are generally very small size 5-7 members OR 1 to 1 also, so students receive direct, hands-on training from us.
100% practical training only. It is not a slide show training program / theory class program. At the end of this class, definitely you will refer your colleagues / friends / relatives for my training.
Conducting regularly online- training for US peoples in all time zones (PST,CST,EST,HST,MST)
Installation of Softwares in your desktop / laptop will be done.
Will be provided self evaluation testing software, exam simulator, dumps & books with this training.
Continuous support is provided for any of your on-site problems. assistance will be provided and you will be recommended to some of IT development firms.
Internet of Things (IoT) Corporate Training in Chennai
Private Bootcamps
You have a team that already understands your company. We'll enhance their skills and transform them into being able to extract actionable insights from your company's data.
Hosted at a location convenient to you
Caters to a large group of employees from the same organization
Inlcudes our popular five-day curriculum
Customized Training
We understand that your business is unique. Customize the curriculum to deepen your team's Internet of Things (IoT) capability, be it a particular domain or a technology that you want to focus on.
Comprehensive needs assessment
Dedicated support for designing a training that meets your needs
Includes industry and company specific datasets and projects
Internet of Things (IoT) Online Training in Chennai
Conducting regularly online- training for US peoples in all time zones (PST,CST,EST,HST,MST) My training is 100% Money Back Guarantee (Tuition fee) for Passing Online Examination with cent percent and ready to go live with production system immediately. If my training does not satisfy you at any point of time, even during the training period, you need not pay the tuition fee.

100% practical training only. It is not a slide show training program / theory class program. At the end of this class, definitely you will refer your colleagues / friends / relatives for my training.
Internet of Things (IoT) Placement Training in Chennai
Since 2011 over 1500 students have been placed in various analytics companies from niche start ups to large multinationals.
Greens Technology help companies to hire certified and trained candidates on data scientce. GT now serve companies on Clinical & Life Sciences, Consulting, Market Analyst, Business Analyst and other background to find rightful talent who successfully fill up the gap for required set of skilled professionals.
Data Scientists - Current Career & Job Openings for Experienced Professional
Job Description
There is requirement for Data Scientists/Machine Learning experts in HCL Technologies to be based in Chennai.

Experience: 5-8 Years

Skillset:

-Python
-ML(Machine Learning)
-Tensorflow
-Neural Networks

Contact Details

Recruiter Name:Ananth
Contact Company:Hcl Technologies Limited
Email Address:srinivasarangana@hcl.com