SAS Training in Chennai
Looking for Certified SAS Training Institutes in Chennai, Adyar or OMR? Greens Technology provides SAS training in Chennai with certification and Job Placements on Base SAS, Advanced SAS, Clinical SAS and Predictive Analytics on both Classroom Trainings and Online Trainings which can be availed by professionals with IT, Life Sciences & Healthcare, Statistics, MBA, Economics, Econometrics and such backgrounds.
FREE Demo Session: Try two FREE CLASS to see for yourself the quality of training.

Free Materials Povided during Demo sessions
About The Trainer

- Rajesh Jain is an experienced statistician and data miner with more than 10+ years of experience using SAS and a passion for building analytical solutions. He is an IIM B graduate who has analytics experience working with companies like Capital One, Walmart, ICICI Lombard etc.

Flexible Timings / Weekend classes Available.

Talk to the Trainer @ +91-8939915577


SAS Training Courses in Chennai
Base SAS
Advance SAS
Predictive Modeling
Clinical Data Manager
Platform Administrator
SAS Visual Analytics
SAS Data Integration Studio
BA Data Mining with Statistics
Business Intelligence
Data Management and Reporting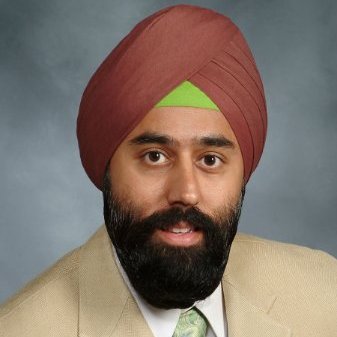 About the Statistical Analysis System (SAS) Training
Learn Statistical Analysis System (SAS) from the Best SAS Training Institute in Chennai with the most experienced and SAS certified expert trainers in the field. Greens Technology provides SAS training in Chennai to professionals and corporates on advanced analytics, business intelligence, data management, and predictive analytics.

SAS Training includes Software Programming, Clinical, Analysis and Analytics modules, which can be availed by professionals with IT, Life Sciences & Healthcare, Statistics, MBA and such backgrounds on both Classroom Trainings and Online Trainings

Our SAS training courses include Base SAS, Advance SAS, Clinical SAS Programming, Predictive Modeling, Clinical Data Manager, Platform Administrator, SAS Data Integration Studio, BA Data Mining with Statistics, Business Intelligence, Data Management and Reporting.

Best SAS training in Chennai We are the Leading SAS real time training institute in Chennai. This course has been designed by industry experts who have decades of experience. No prior knowledge of statistics or the language of SAS is required.. SAS course teaches you to use in demand analytics tools and techniques like language of SAS, SQL & Excel or R.

SAS Trainers in our SAS Training institute are Globally Experienced, Certified
Looking to become a SAS Certified Data Scientist?
Enrol in the SAS training for Data Science. Get SAS certification Become a Certified Data Scientist with our premium SAS question bank.
SAS Training Course Highlights:
1) Two days free trial - If candidate likes this course, these days are adjusted in his actual schedule.
2) Live Project Exposure of Fortune companies.
3) Training by Subject Matter experts from CMM Level 5 companies
4) Running in two major financial cities of India – Chennai and Bangalore
5) Worldwide Classroom training of SAS and corporate classes at affordable fees.
6) Our basic course worth more than the advanced course of other institutes/freelancers.
7) Free Interview preparations.
8) 100% free assistance for SAS certifications.
9) 100 % guarantee in succeeding the certification at affordable fees.
10) Also provide Classroom training to students of foreign countries.
Learn SAS Training from the Best SAS training Institute in Chennai
SAS Training Duration
Duration: 70 hours
Regular classroom based sas training available for this course on both Weekdays / Weekends
Fast Track (1-1): No of hours per day can be as per convenience of participant.
Weekend classroom classes are available for this course.
SAS Trainers in our SAS Training institute are Globally Experienced, Certified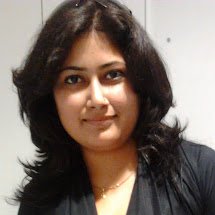 SAS Global Certification Training
Get Certified With SAS. Best SAS Training in Chennai with in-depth SAS Exam preparation towards SAS Certified Base Programmer for SAS 9, SAS Certified Advanced Programmer for SAS 9, SAS Certified Clinical Trials Programmer Using SAS 9
The biggest benefits of getting SAS certified is how it opens doors to employment. SAS certification demonstrates that you can learn your job more quickly.
SAS training in Chennai Reviews
Greens Technology Reviews given by our students already completed the training with us. Please give your feedback as well if you are a student.
SAS training in Chennai Reviews from our Students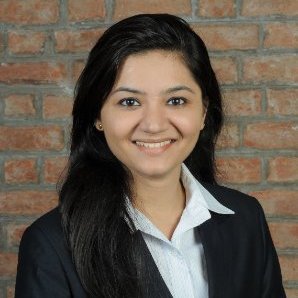 Dear Rajesh! This e-mail is to say BIG THANK YOU..for all teaching you done in our SAS training sessions. I GOT JOB as SAS Developer after almost 2 months of struggle here in Chennai. I must Thank you for such a good and rocking lessons. to tell you frankly you made me to like/love/crazy about SAS though i have no idea about it before joining your classes." This is my first job in IT after my studies and i am a bit tensed how things will be after joining in the company. your suggestions are more helpful for me to get on well in the company as good developer.
Best SAS Certification Training Syllabus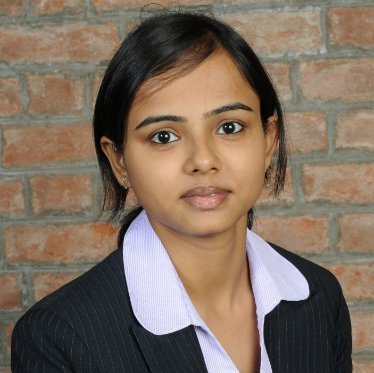 I attended the Base SAS and Advanced SAS course class room sessions. The outline of the each course were well prepared and presented using latest video technology. The instructor is very talented and expert on Analytics concepts both theoretically and practically. I would highly recommend this institute to any one who wants to learn SAS ." I joined "Greens Technology" because of their proven expertise in SAS practical training. Here, I learnt the Magic of SAS . The constant and personal interaction with the Trainer, Live Projects, Certification Training and Study material are the best part. The trainers are extremely proficient in their knowledge and understanding of the topics. The instructors I had were both skillful and possessed the knowledge required to present the material to the classes. The SAS Certification training program has provided me with the necessary skill sets to prepare me for the corporate world. "Greens Technology" is the stepping stone to my success in the IT world. The money invested is well worth the reward. On my personal experience I recommend "Greens Technology" heart fully as the best training institute for IT Business Intelligence education. Thank you "Greens Technology" for helping me achieve my dream of becoming an SAS Certified Professional.
Best SAS Training center in Chennai

"The course delivery certainly is much better than what I expected. I am glad that I decided to choose Greens Technology for the SAS course. Wonderful learning experience and I like the way classes are organized and good support staff. Greens Technology provides quality learning experience within affordable price. Also thanks to my educator Dinesh , his teaching inspires and motivates to learn..
Best SAS Training and Placement In Chennai

"Friends I am from Manual testing background having 6+ years experienced. I planned to Move into SAS Business Intelligence (BI) . I Came to know about Greens technologies and Sai who is working in CTS . They Really helped me to clear the interview. Thanks to Sai Sir. Knowledgeable Presenters, Professional Materials, Excellent Support" what else can a person ask for when acquiring a new skill or knowledge to enhance their career. Greens Technology true to its name is the place to gather,garner and garden the knowledge for all around the globe. My Best wishes to Greens Technology team for their upcoming bright future in E-Learning sector.
SAS Related Training Courses in Chennai
SAS Training Centers in Chennai
Greens Technology
15 First Street Padmanabha Nagar, Adyar, Chennai
Tel: +91- 89399 15577
+91- 89399 25577
Email: contact@traininginchennai.in

Are you located in any of these areas - Adyar, Mylapore, Nandanam, Nanganallur, Nungambakkam, OMR, Pallikaranai, Perungudi, Ambattur, Aminjikarai, Adambakkam, Anna Nagar, Anna Salai, Ashok Nagar, Besant Nagar, Choolaimedu, Chromepet, Medavakkam, Porur, Saidapet, Sholinganallur, St. Thomas Mount, T. Nagar, Tambaram, Teynampet, Thiruvanmiyur, Thoraipakkam,Vadapalani, Velachery, Egmore, Ekkattuthangal, Guindy, K.K.Nagar, Kilpauk, Kodambakkam, Madipakkam, Villivakkam, Virugambakkam and West Mambalam.
Our OMR and Adyar office is just few kilometre away from your location. If you need the best SAS training in Chennai, driving couple of extra kilometres is worth it!